Welcome to Family Support Network!
Funded and supported by a loving community, Family Support Network offers a wide range of programs to provide resources for families of children with special needs or "at risk."
Multiple Programs for Kids
FSN has developed and implemented several successful programs to meet the health needs of young children. Collaborating with several local agencies, FSN reaches out and serves the community in many different ways .
SPREAD THE HOLIDAY SPIRIT!
Want to adopt a family for the holidays?
Please contact Jocelyn Martinez
jmartinez@fsn-oc.org or call 714-447-3301 ext 218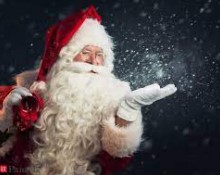 Valuable Partner Support
Family Support Network provides services offering resources and advocacy for families and children with social, emotional, intellectual and physical needs so they may reach their full potential.​​​​​
"Thank you so much for listening when I felt like no one else was."
"I really appreciate your guidance through the evaluations and accessing behavioral help for Toby. I felt so lost when I started, but you provided plenty of support along the way."
"Thank you for giving my family a new way of handling challenging behaviors."
"I enjoyed each Bloom session because it felt like I could talk without being judged."
"FSN was instrumental in getting the system help we needed for both our son and daughter. "
"Our parent mentor has given us the strength to know we aren't alone and the encouragement to move forward. "
"When we received our son's diagnosis, after his adoption, we were unsure what the future would hold. FSN's mentor guided us through the process. We would have been lost without that help. "
"I rely on the parent support group for information and just to know I'm not alone, "
"The donations of food and emergency supplies kept our family going in a difficult time. "
Family Support Network is a 501(c)(3) charitable organization. All donations are tax deductible. For more information or to get help making a donation, please give us a call or fill out the form below.
You have been added to the list.