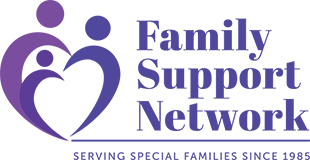 RESOURCE GUIDE
2-1-1 Orange County
211 OC is accessible 24/7 online and through a multi-lingual hotline, connecting people quickly and effectively to existing programs and disaster response information. They connect residents in need to critical social services in Orange County such as housing, job placement, food, and health insurance.
Abrazar Inc
ABRAZAR is dedicated to promoting the general welfare and prosperity of very poor to medium income seniors and families in Orange County through programs that improve health, nutrition, socialization, lifelong learning and economic self-sufficiency in culturally sensitive ways. Their programs provide activity scheduling, commodity services, outreach services, and interpretation/translation services.
A Quarter Blue
A Quarter Blue's mission is to stop childhood sexual abuse through education, and to encourage victims and their families throughout their process of healing.
Alzheimer's Orange County
Free care and support services for those affected by Alzheimer's disease and dementia in Orange County.
Child Behavior Pathways
https://www.childbehaviorpathways.com/
Child Behavior Pathways helps parents identify possible attention and behavior difficulties in their children before they enter school. Their services are provided by a multidisciplinary team of professionals from both CHOC and UCI who have expertise in early childhood behavior and learning issues.
Child Development Centers
Child Development Centers provide services for communities, families, and children. Free or reduced tuition is available for those that qualify.
Children's Bureau
Children's Bureau helps at-risk children and their parents with support, tools, and resources they need to be successful.
Council on Aging
The Council on Aging promotes independence, health and dignity of older adults through compassion, education, and advocacy.
Court Appointed Special Advocates (CASA)
CASA provides a powerful voice and a meaningful connection for children who have experience abuse, neglect, and abandonment. CASA is a privately-funded non-profit organization that serves severely abused, neglected and abandoned children through the recruitment, training, and continued support of volunteers who advocate and mentor these children, representing their best interest in the courtroom and other settings.
Curacao Foundation
http://foundation.icuracao.com/
Our mission is to advance our community by developing and improving the well-being, education and financial success of Latinos. To accomplish this we undertake initiatives that advance their participation and progress, such as: Organizational partnerships, individual assistance, and community initiatives. Curacao foundation are proud sponsors and partners of non-profit organizations serving the community. On an individual level, Curacao Foundation empower people with scholarships, furniture, and financial assistance. Also, they host free community outreach and enrichment events that foster the community's growth.
Empowering Parents
https://www.empoweringparents.com/
Effective Programs for Managing Challenging Behaviors in Children Ages 5 to 25
The Total Transformation® Online Package gives you immediate online access to ALL our best-selling parenting programs.

Epilepsy Support Network of Orange County
The Epilepsy Support Network of Orange County is committed to building a community of support to improve the lives of those affected by epilepsy through education, programs and advocacy.
Eye Mobile For Children – Gavin Herbert Eye Institute
https://www.eye.uci.edu/eyemobile/program.html
The UC Irvine Health Gavin Herbert Eye Institute Pediatric Eye Mobile is a model public health program that addresses the barriers to vision care faced by underserved young children. Our mission is accomplished at no cost to all families.
Fair Housing Council of Orange County
https://www.fairhousingoc.org/
Fair Housing foster diversity in housing through education and enforcement of state and federal Fair housing laws.
Families Forward
https://www.families-forward.org/
Families Forward exists to help families in need achieve and maintain self-sufficiency through housing, food, counseling, education, and other support services.
Families and Communities Together (FaCT)
FaCT is a network of Family Resources Centers that are family-friendly, community-based sites that provide access to comprehensive prevention and treatment-oriented social, education, and health services for all families, including birth, blended kinship, adoptive, and foster families.
Family Promise of Orange County
https://www.familypromiseorangecounty.org/
Family Promise helps local communities coordinate their compassion to address the root causes of family homelessness. They address the issue holistically, providing prevention services before families reach crisis, shelter and case management when they become homeless, and stabilization programs once they have secured housing to ensure they remain independent.
Fristers
Fristers is dedicated to helping teen parents build healthy and stable lives and families through education classes and workshops, mentoring, case management, and the support of a caring community.
Greater Orange County CHADD
CHADD was built by parents, adults, teens, kids, professionals, and educators who have or deal with someone with ADHD.
HealthySmiles for Kids of Orange County
Healthy Smiles for Kids of OC provides dental services, education, and access to treatment for underserved families.
Help Me Grow
Help Me Grow connects children and their families to developmental services to enhance the development, behavior and learning of children birth through eight years. By calling the toll free number 1.866.GROW.025, (1.866.476.9025) or using the online link, parents, caregivers, child care providers, early educators and health care providers have a point of access to developmental services for all young children who live in Orange County.
HIS House
http://www.hishouseoc.org/1cms2/
HIS House shelter provides safe shelter and supportive services to their community's most vulnerable population. All HIS House residents must be committed to getting their lives back on track by following their program guidelines. For the homeless men, women, and children, HIS House provides a safe and supportive environment to begin rebuilding their lives.
Hoag Memorial Hospital Presbyterian
Hoag is a nonprofit regional health care delivery network in Orange County, California, consisting of two acute-care hospitals, 13 urgent care centers, nine health centers and a network of more than 1,700 physicians, 100 allied health members, 6,500 employees and 2,000 volunteers. Hoag offers a comprehensive blend of health care services that include five institutes providing specialized services in the following areas: cancer, heart and vascular, neurosciences, women's health and orthopedics through Hoag's affiliate Hoag Orthopedic Institute, which consists of an orthopedic hospital and two ambulatory surgical centers.
Hurtt Family Health Clinic
Hurtt Family Health Clinic provides highly accessible, preventative, primary and specialized healthcare to homeless and underserved families through multiple full service medical, dental, vision, mental health, chiropractic, and health education facilities. Hurtt Family Health Clinic has three fixed clinic sites and is a low-cost, family primary care clinic that serves individuals by appointment and on a walk-in basis. Services include: well-baby and well-child checkups, well-woman exams and clinical breast exams, physical examinations, management and treatment of diabetes and chronic illness, provision of medication when applicable, low cost referrals for specialized needs, and patient education classes including chronic illness management, personal hygiene, and nutrition.
Laura's House
Laura's House practice to change social beliefs, attitudes and the behaviors that perpetuate domestic violence while creating safe space in which to empower individuals and families affected by abuse. Laura's House provides services including a 24-hour crisis hotline, emergency shelter, transitional housing, counseling, therapeutic groups & workshops, legal advocacy, and outreach to increase education and prevention.
Luther Social Services of Southern California
https://www.lsssc.org/location/orange-county/
Serving individuals and families throughout Southern California with basic needs like food, hot meals, clothing, housing, transportation and more. LSS Orange County offers a weekly food pantry and senior grocery program, clothing, hygiene packs, emergency vouchers for hotel, bus, gas and utilities motel/hotel vouchers. Clients are able to receive housing assistance, in depth case management and ongoing support while they navigate to a more stable situation. We also provide specialized counseling and supportive services for women that have been victims of crime.
Mercy House
Mercy House provides housing and comprehensive supportive services for a variety of homeless populations which includes families, adult men and women, mothers and their children, persons living with HIV/AIDS, individuals overcoming substance addictions, and some who are physically and mentally disabled.
NAMI Orange County
NAMI Orange County conducts educational programs, meetings and support groups throughout the entire county addressing every aspect of mental health.
Orange County Health Care Agency – OC Links - 855-OC-LINKS (855-625-4657)
https://www.ochealthinfo.com/bhs/about/nit/oclinks/
This is an information and referral service; licensed clinicians assess the child's/family's needs and determine which Behavioral Health Services program best suits their needs; makes a warm hand-off for family. Serves all of Orange County, all ages, all languages.
OMID Multicultural Institute for Development
OMID is dedicated in providing linguistically and culturally competent and affordable mental health care, as well as social support services to strengthen our diverse community in Orange County.
Orange County Wellness Center
https://www.ochealthinfo.com/bhs/wellness_centers
The Peer Support and Wellness Center (also known as The Wellness Center) provides services to walk-in adults, eighteen years of age and older, who have been diagnosed with a serious mental illness, may also have a co-occurring substance use disorder, and have demonstrated progress in their recovery. The Wellness Center assists individuals in their personal growth and development, and in minimizing the stigma associated with their mental health conditions. Activities are designed to encourage and empower members to seek interests and passions outside of the adult system of care, and offer a pathway for full integration back into the community.
Orange County Asian and Pacific Islander Community Alliance (OCAPICA)
The Orange County Asian and Pacific Islander Community Alliance, Inc. (OCAPICA) was established in 1997 with the mission to build a healthier and stronger community by enhancing the well-being of Asians and Pacific Islanders through inclusive partnerships in the areas of service, education, advocacy, organizing, and research.
Orange County Family Justice Center
http://www.ocfjcfoundation.org/
OCFJC Foundation provides direct victim assistance and empowerment and prevention resources to victims and families whose lives have been impacted by domestic violence, child abuse, sexual assault and elder abuse. The OCFJC Foundation transforms victims into survivors and breaks the cycle of violence.
Orangewood Foundation
https://orangewoodfoundation.org/
Orangewood Foundation programs help foster youth improve or strengthen their physical, emotional and "relational" health which are often necessary first steps on the road to self-sufficiency.
Pathways of Hope
Pathways of Hope leads a community effort to provide access to food, shelter, and housing to those experiencing hunger and homelessness in North Orange County.
The Priority Center
https://theprioritycenter.org/
The Priority Center delivers life-changing programs to assist people in crisis by giving them the tools and support necessary to end the generational cycle of trauma- including prevention of child abuse and neglect, through early intervention and mental health services and advocacy.
Project Hope Alliance
https://projecthopealliance.org/support-hope-today/
Project Hope Alliance serves families in OC facing homeless through rapid rehousing and education programs, including an early literacy programs and intensive case management.
Regional Center of Orange County (RCOC)
RCOC is one of 21 private, nonprofit organizations contracted by the State of California to coordinate lifelong services and supports for individuals with developmental disabilities and their families. The regional center is the first stop for those seeking to obtain local services and supports to help them live safely and with dignity in the community.
School On Wheels
School on Wheels volunteers provide free tutoring and mentoring to children from kindergarten through twelfth grade living in shelters, motels, vehicles, group foster homes, and on the streets in Southern California.
Share Our Selves (SOS)
https://www.shareourselves.org/
SOS is committed to transforming the delivery of primary care to our patients by strengthening the relationship between their patients and providers, and coordinating their health care with a team that is committed to their health needs. SOS provides services such as: case management, food pantry, financial assistance, legal aid, medical services, dental services, women's health services, and behavior health services.
South County Outreach
South County Outreach have programs such as the Food Pantry, which is the largest pantry in South Orange County, and their Transitional Housing Programs, which helps families get back on their feet with the tools and counseling they need to succeed.
State Council on Developmental Disabilities
The State Council on Developmental Disabilities (SCDD) is established by state and federal law as an independent state agency to ensure that people with developmental disabilities and their families receive the services and supports they need.
Taller San Jose Hope Builders
HOPE BUILDERS provides Orange County's most disadvantaged youth the life skills and job training needed to achieve enduring personal and professional success.
TASK
TASK helps families navigate special education, disability services and assistive technology. They provide families with emotional support, information, and direction. When needed, TASK refers them to other agencies for additional services. Our goal is to promote cooperation between families and schools to help kids succeed.
The Autism Community in Action (TACA)
TACA provides education, support and hope to families living with autism. TACA offers educational webinars focusing on education, therapy, medical, diet and other important autism topics. Webinars require on-line registration. Live webinars are free; recorded webinars are offered to TACA members.
The Center for Autism & Neurodevelopmental Disorders (CAND)
https://www.thecenter4autism.org/
CAND is home to a team of experts in the field of autism and neurodevelopmental disorders. Their mission is to provide hope and help to individuals and their families living with autism spectrum disorders, ADHD, and other neurodevelopmental disorders through excellent and innovative clinical care, education and training, research, and engagement. They help individuals, parents, and educators find hope and help with research-driven treatment and support.
Western Youth Services
https://www.westernyouthservices.org/
Advancing awareness, cultivating success and strengthening communities through integrated mental health services for children, youth, and families.